SMALL BUSINESS BRANDING BOOSTER
MIX COLOURS | MIX PATCHES | MIX STYLES
Want to have your customers begging their friends to use you?
Show You Appreciate Them. Give Them Something Special.
As a small business like yours, we know how important it is to build strong, lasting relationships with your customers. A happy customer will grow your business through referrals so much cheaper & easier than by advertising.
Stock Options:
We have access to tons of different hat + toque models to get you exactly what you want, your branding specialist will work closely with you to find the perfect products,
| Toques | Photo | Hats | Photo |
| --- | --- | --- | --- |
| 12" Cuffed | | Yupoong 6606 | |
| 8" Cuffless | | Richardson 112 | |
| Pom-Poms | | Flexfit 6277 | |
| Heavy Knits | | Flexfit 110m | |
| Beanie Style | | Flexfit 110f | |
| (and many more) | n/a | (and many more) | n/a |
Color Options:
there are TONS of different color choices available for each hat + toque model
Leather Patch Options:
Basic shapes (squares, circles, rectangles, ovals)
Custom shape options available as well
Leather patch colors:
Natural tan (beige),
Honey Brown,
Dark Brown,
Black
While our custom products are not eligible for returns due to their personalized nature, we want to ensure your utmost satisfaction. If you are unhappy with the quality of your product or if we have made a mistake, we guarantee to do everything in our power to make it right.

Replacement Items: If your product has a defect or the leather patch becomes damaged or detached within 6 months, we will gladly replace it with a new one at no additional cost to you.

Refunded Money: In the rare event that we are unable to resolve the issue or if you are unsatisfied with your purchase due to quality concerns or mistakes on our part, we will provide a refund for the affected item. Please note that our warranty does not cover damages resulting from mishandling, improper care, or normal wear and tear.
We've designed these packages to make it fast and easy for you to have your customers referring you all over town, get your crew looking sharp, and give you some apparel products to sell!
Forget Busy Season.
You Will Have Everything In Your Hands Within 15 Business Days & The Shipping Is Free
Custom Leather Patch Hats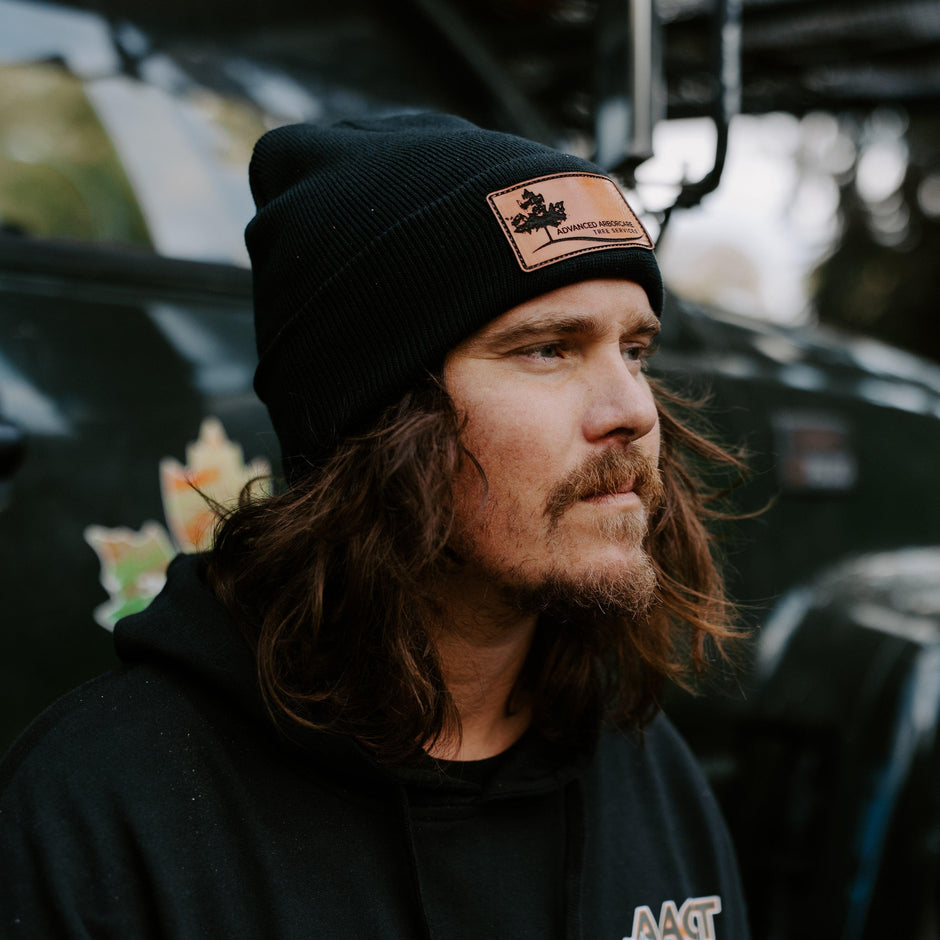 You walk by embroidered & printed hats every day, but they're so common that you don't even notice.
Why spend good money just to throw it away? every hat we ship is meticulously handcrafted in our small Canadian workshop, that means quality you can feel.
90% of "leather patch" hats for sale right now are fake plastic leatherette pretending to be the real deal. have confidence knowing you can't get hats like this ANYWHERE else.
Our branding packages are helping small businesses all over Canada take their business to the next level.
Let's Get To Work.